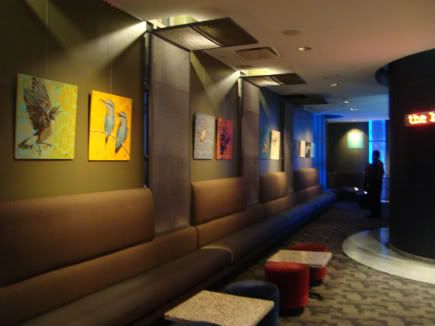 I'm in Dallas. The opening reception for the show is tomorrow!
Here are the details:
Date: Thursday, August 20, 2009
Time: 8:00pm - 10:00pm
Location: Magnolia Theatre, upstairs
Address: 3699 McKinney Ave, Dallas, TX
check www.magnoliagallerydallas.com for updates and pictures.
The show runs from August 20th - September 23rd.
I've been moving and haven't had an internet connection.... and haven't made time to blog... but I've gotten a lot of work done since the last time I blogged.
I've changed several of the pieces significantly and I now have 8 pieces on wood, plus the 4 silhouettes on canvas.
I'm actually happy with the work, and it looks great up on the walls! Thanks to Scott and Nicole Horn at Magnolia!!!