So, it's January... and 2009... I don't think either of those two things have registered to me yet. It feels like December, and I know if I had to write the date on anything I'd write 2008.
That was my "new year's resolution": to stop writing '08 and start writing '09. I guess that's not exactly aiming high...
...but I really do have some new year's resolutions:
I bought a 2009 weekly planner... I've been carrying it around in my purse, but have yet to open it or write in it. But, I think (just by osmosis maybe) I'm becoming a better planner already!
My new planner (If I choose to use it) will help with my other resolutions... like figuring out where to go next, where I'll move, planning art shows and finishing the book on Big Bend I'm working on with Justin Voight.
We had a wonderful New Year's at the lakehouse with family and friends... lot's of sing-a-longs.... everyone had a blast (I know I'm speaking for everyone... but I think it's true).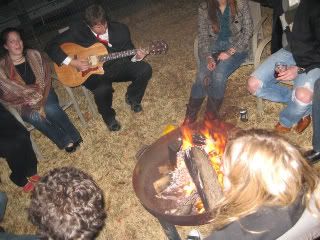 Later this week I'll be back in Midland and getting to work on making some more work and finishing the pieces I already have almost done...
I went to an art gallery the other day, and there were a few pieces there that reminded me of my work... I noticed that the artist used these boards that are like boxes... I forget what they're called... but some women in my encaustic class at Penland used them as well... if I start to paint on those, I wouldn't have to worry about presentation and framing... I need to go ahead and buy some; splurge a bit, instead of scavenging for wood scraps and stuff in friends' and family's garages...