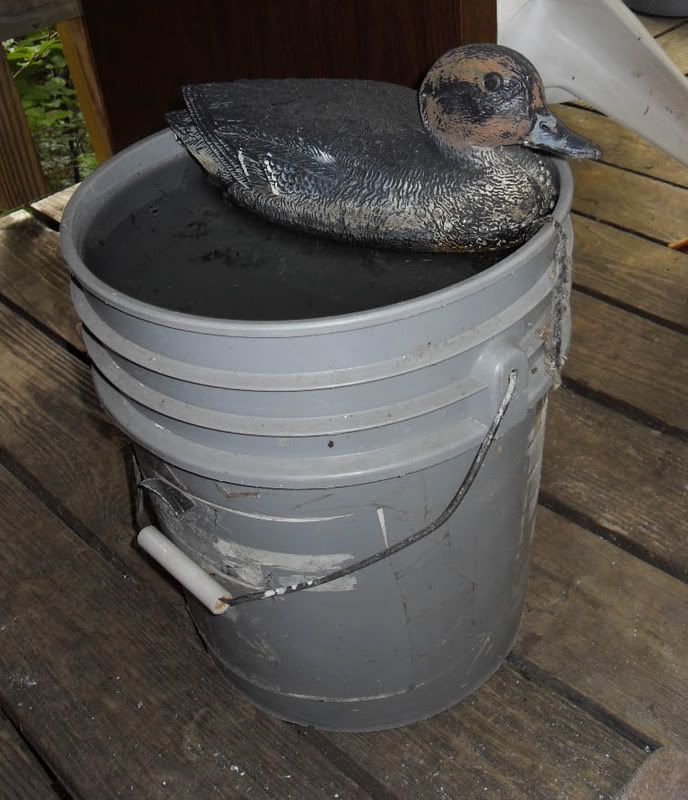 We still have water... We also still have buckets of rainwater, but are no longer filling up the tank with them to flush the toilet... the novelty of rural living wore off real quick.
R(h)onda is fixed now... no more noise... I just had to get the brake pads replaced and it only cost 150. Last time I had my oil changed in Dallas at Kwik Kar, they wanted to charge me 500 to fix everything... hmmmm... I knew they were making up problems!
The last few days have been a blur. I'm really tired. I've been going going going... and it's tiring. There's so much I want to get done in the next three days... all of my projects are finally coming together.
Sometimes I wish I could paint abstractly... but I always have to put something on the painting, to tell a story. That's just how I work.... but the people in my class who are cranking work out are doing abstract stuff... and it looks cool.... I just don't work that way.
We bought pigment sticks, which are basically sticks of oil paint. No one likes them... no one's figured out how to use them... I wish I hadn't spent the 82 dollars on them... I tried to use them on the pigeon... I carved out lines that I wanted to fill white and then rubbed in the pigment stick... it turned the whole thing white! They're so gooey, and don't dry... ugh... I wish I hadn't used them... but now the pigeon looks like it's glowing. I'm going to outline it in string.. that's why I have an orange and blue string hanging by it... to decide on the color.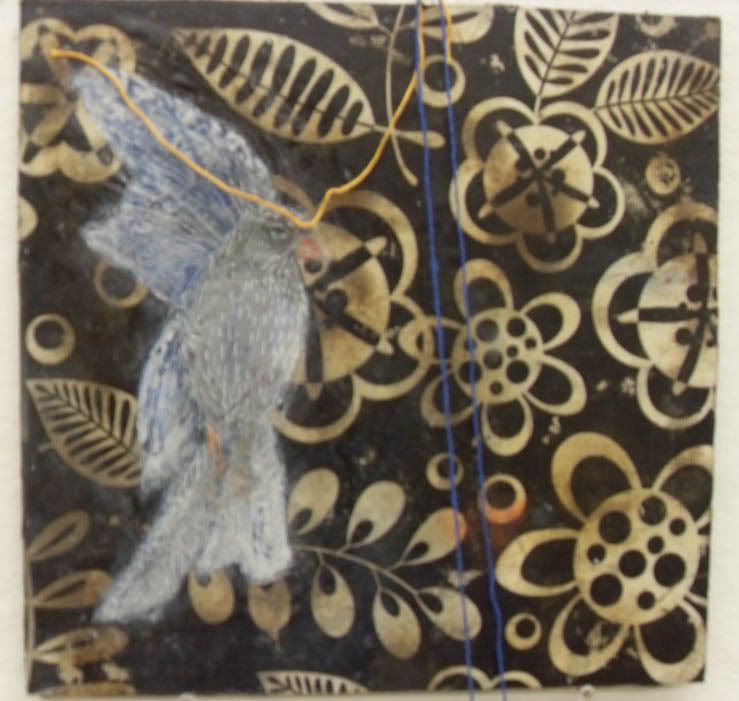 My instructor wanted to frame one of my encaustics, I asked him if he really thought it was done... he said yes... I thought it was just a background... oh well... at least I have one finished project.
I've done quite a bit... I moved the black feather on top of the white lacy paper... that looks much better... I also attached a butterfly to the top of the hummingbird transfer, added some tissue paper butterflies... then took some brass wire to the metals studio to flatten it out and make it round... like a halo for the hummingbird... I personally think it looks too girlie... butterflies and halos... yikes.. I know my work is girlie... but that's even overdoing it for me... maybe I'll take the bird off and just have butterflies...
i did another bird drawing transfer on the piece with the cool background and the tree... except when I tried to rub off the paper... the ink was coming off too... I didn't want the paper to dry white, so I put wax over wet paper... one of the few encaustic no-no's .... then the wax bubbled up (like water blisters) and then peeled off... I think I've got it under control now... I don't know what to do with that piece... Unfortunately, I'm really overly attached to the background... but really, with encaustic it doesn't matter... because you can always scrape it off and start over.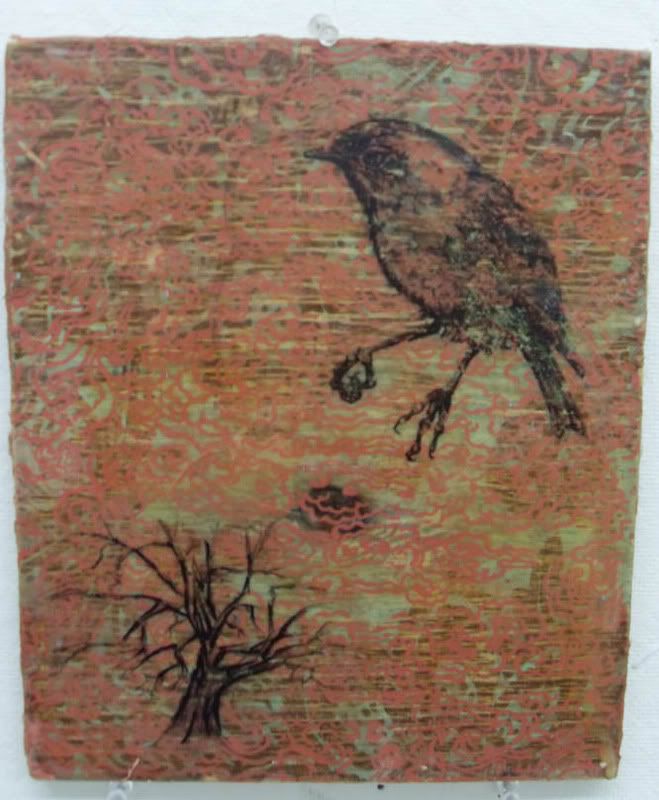 What else have I done.... um.... I added a red leaf over the moth on the Sacred Heart piece... I left the heat gun too close to the red wax... and some melted inside the top of it... I didn't realize it until I tried to melt the wax on the leaf... and this bright red glob appeared... I thought it was dye from the leaf at first... nope. Oops. I'll have to scrape that off...
My work station is a total mess... gonna clean that up today.
I'm nervous about going to Dallas with a car full of encaustic paintings.. they're wax... they melt. Especially in a car in Texas heat.
The next two days are going to be a creative sprint for me. trying to get everything done. I think I'm gonna have to sleep for a week after this class is over....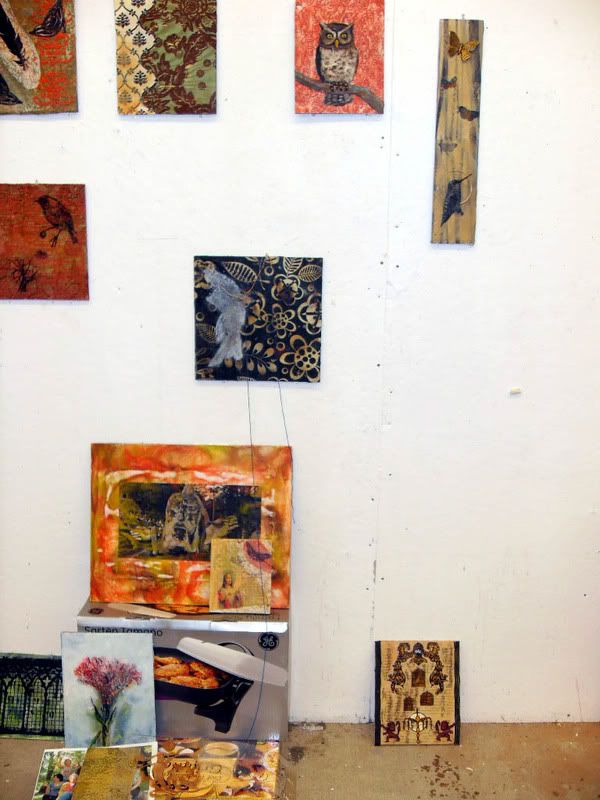 This pic should give an idea of the sizes relating to each other... The owl is a about an 8x10....